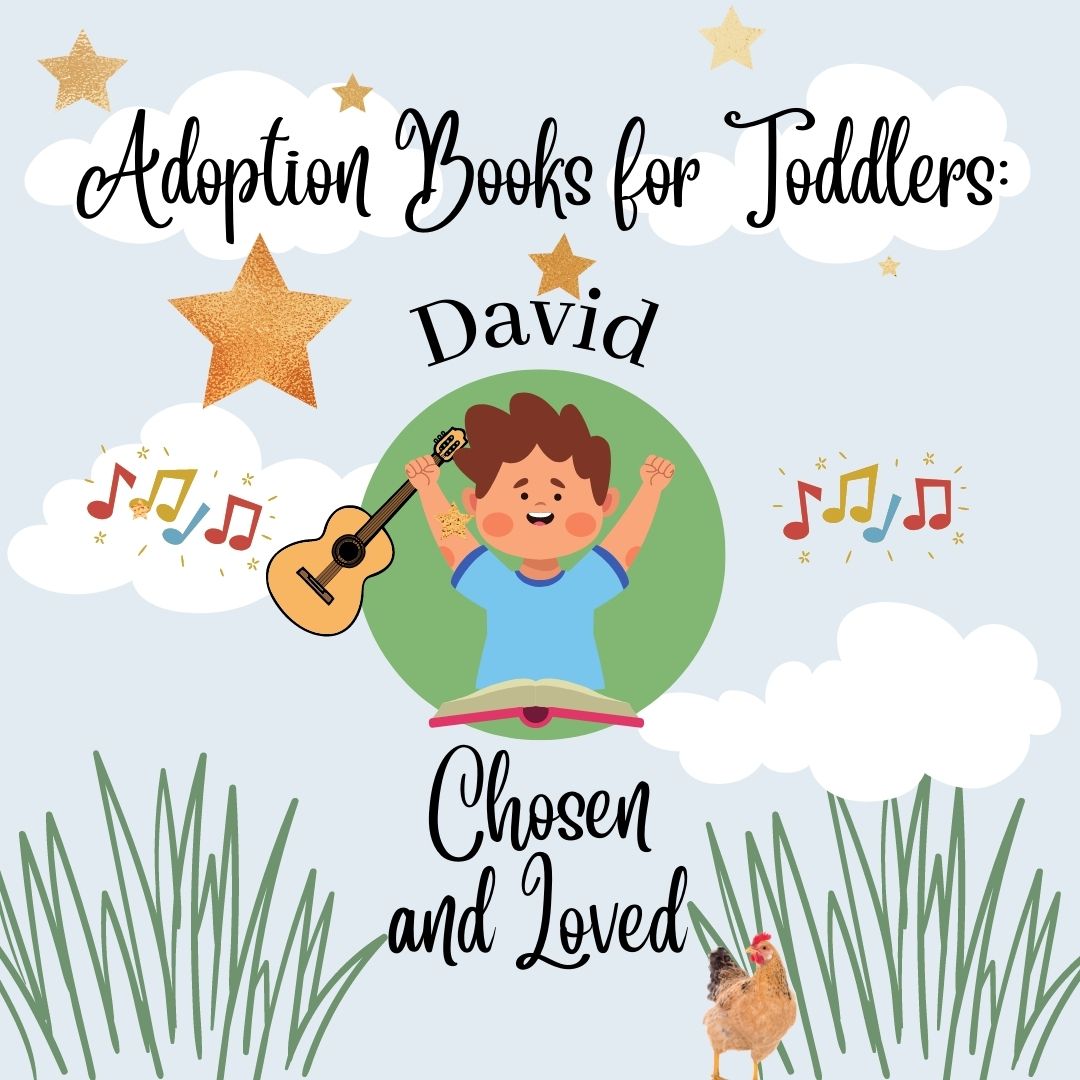 Adoption Books for Toddlers | David Chosen and Loved
Truly one of the most beautifully written adoption books for toddlers. Authored by an adoptive mother, David Chosen and Loved is a testimony to her love for her child as well as his birth mother. The book is an ode to the adoption triad and the beauty that adoption can be. It's perfectly written to simplify a child's adoption story into a context that even toddlers can understand, but also accurately portrays their life after the adoption for what it truly is- normal.
Definitely in the top five books for adopted children. David Chosen and Loved is incredibly touching and relatable on all sides of adoption, portrays the traditional infant adoption story perfectly and in a way a young reader can understand, and emphasizes what is truly important within any adoption- love.
About the Author:
The author, Toya Stone, is simply a beautiful soul. Getting to learn her story, her inspiring faith, and her passion for adoption and motherhood makes this book even more special.
Toya Stone and her husband battled with infertility for 10 years.
At 24 years old, Toya was diagnosed with severe Endometriosis. That is when they started exploring the world of fostering/adoption.
In 2014 they were introduced to a young girl that was expecting a baby and was wanting to place her baby for adoption. However, the birth father and his family decided that they would parent that child.
Despite the adoption disruption, Toya and her husband did not lose faith. In fact, this experience simply solidified their desire to become parents.
So they prayed harder and left it in God's hands…
Four years later, the same birth mother was giving birth again and was hoping to place. She asked that Toya and her husband to be contacted to parent her child. Upon contact, of course, they agreed and David was shortly adopted into their family as their son.
Nine months after the adoption of their son, Toya's Endodemetreosis worsened. It was discovered that her body never produced eggs and the disease required a full hysterectomy at age 32.
Despite her catastrophic infertility struggles, Toya's faith told her that this was God's plan all along. Adoption was meant to be a part of her life.
Related Article:
Should I Adopt? | Adoption after Infertility
Adoption in Toya's words:
In an article written in the magazine, Victoria in Motion, Toya eloquently describes adoption as:
"Adoption is the sweet words I speak to him in the early mornings. Adoption is the sink full of bottles, dirty diapers, and endless nights of sleep. It is the world of laughter, eyes full of wonder and adventure. Adoption is the tears after a scraped knee or the dog stealing his cookie. It is the evenings on the back porch pretending to play pirates and gazing at the stars. Adoption is the greatest testament of my life thus far.
There is no discrimination or difference between my open arms and a mother's womb when it comes to the ability to love a child.
Adoption is learning that asking for help is not a sign of weakness. Adoption is a ministry. It does not have a tolerance for pride or self-guilt. Adoption is a tough love kind of opportunity to discover new unexplored depths of humility. It pushes the boundaries of comfort. Adoption is sacrifice. Adoption is believing you cannot but doing it anyway. Motherhood is limitless love. It is the absence of self.
Adoption is the small but lovely space between our heart and theirs.
Adoption is extraordinary."
Writing David Chosen and Loved:
When asked about her motivation for writing, David Chosen and Loved, Toya explains:
"In 2018 my husband and I adopted our son. This followed a 10-year journey of infertility and a lot of prayers. I had the wonderful opportunity to spend time with the birth mother at the time of birth. Her sacrifice changed our entire life and continues to inspire us today. This experience led me to author a children's story geared toward adoption and the great sacrifice births mothers make.
This book will take you inside the real-life adventures of a boy named David as it showcases the life-giving experiences of adoption. A story that embodies the love between a parent and child, reminding us there is no discrimination or difference between open arms and a mother's womb. This real-life story will provide a bonding moment between parent and child as they dive into an ordinary day with an extraordinary child, just like you."
Get David Chosen and Loved in paperback or on Amazon Kindle!
Related Book:
Follow Me! I Want to Show You Something…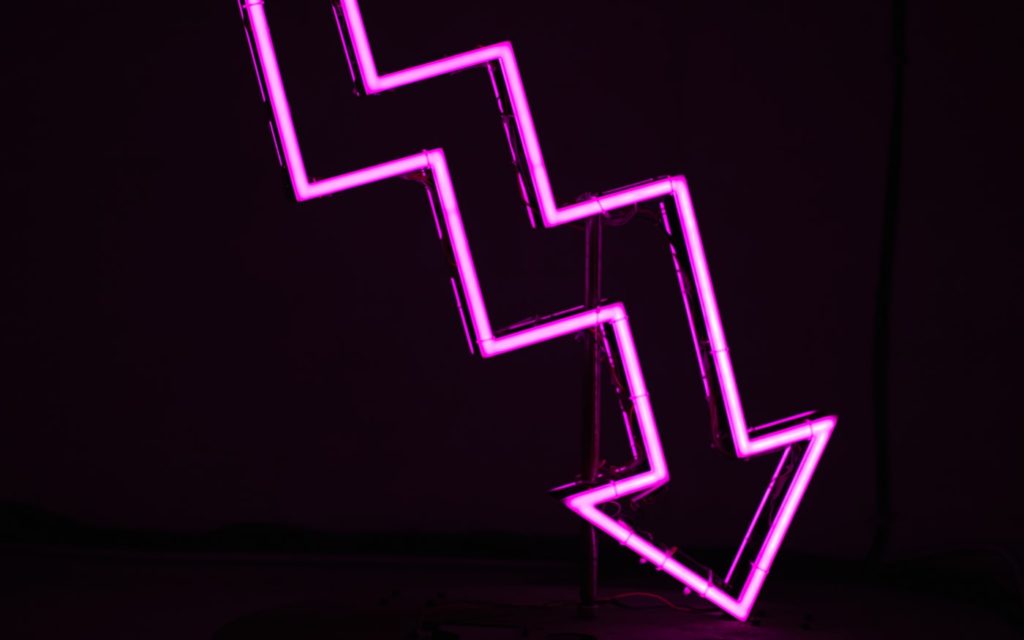 Have you been thinking about adoption, but don't know where to start?
Or maybe you have started doing some research on the process and are starting to get overwhelmed by the extensive and expensive process?
Do you wish that there was an adoption guide out there to help get you started?
Do you wish that the adoption guide that got you started also included DETAILED instructions as to how to EASILY navigate the ENTIRE process AS WELL AS show you how YOU really can afford adoption??
Well…NOW THERE IS!
Struggle Shuttle has collaborated with adoption attorneys, adoption social workers, adoption agents, as well as several other adoption professionals in order to provide America's #1 BEST, most complete, step-by-step adoption guide WITH support to help people like you navigate the adoption process with ease and help you to start your family!
You can search, but there isn't another course out there that is this in-depth and provides this detailed and complete of a guide!
In this course, you will learn:
How to choose the perfect adoption agency
About the different types of adoption
What to expect as an adoptive parent
How to prepare for a successful home study
How to make an EFFECTIVE adoption profile-  INCLUDING pre-written profile letters!
How to self promote
What to expect when meeting with birth mothers
Preparing for the hospital
What to expect during the wait between birth and finalization
What to expect at finalization
How to finance adoption- it IS possible for adoption to become easily affordable
Access to private FB group for mentorship, support and feedback!
So what are you waiting for??
Let me guide you through the entire process and turn stress into success! 
Stop your adoption struggles now!
Let's start the journey to your baby today!
Get started with your complete adoption guide to private infant adoption HERE!
I can't wait to be on this journey with you!